Just Hockey Source For Sports is a member of Canada's largest buying group. This membership gives us access to top level products at competitive prices. We are a locally owned sporting good and service retailer, specializing in Hockey specific products located just north of Toronto. Easy access from the 401 and 404 helps Just Hockey better serve the North York and North Toronto communities. We have proudly been serving the GTA and its surrounding areas since 1984. Located in North York, Just Hockey is a short drive from Richmond Hill, Scarborough and Markham. Explore the city and see what Just Hockey has to offer to its valued customers.
---
Sports We Specialize In
Ball Hockey
Drinkware and Coolers
Hockey
Hockey Goalie
Inline Skates, Roller Blades, and Skateboards
Personal Protective Equipment (PPE)
Sports Nutrition and Recovery
Team, Corporate, and Promotional Merchandise
Training and Fitness Equipment
Water Bottles and Hydration
NHL Jerseys and Fanwear
IIHF Jerseys and Fanwear
Sport Services We Offer
Hockey Equipment Services
Custom Hockey Skates
Goalie Equipment Repair
Hockey Equipment Repair
Hockey Skate Blade Alignment and Shims
Hockey Skate Blade Profiling and Balancing
Hockey Skate Contouring
Hockey Skate Heat Molding
Hockey Skate Heel Lifts
Hockey Skate Holder and Runner Replacements
Hockey Skate Repair
Hockey Skate Sharpening
Hockey Skate Stretching and Punching
Pro Sharp Approved Technicians
Bauer 3D Skate Lab Scanner
Bauer Game Fit Centre
Other Services
Just Hockey Source for Sports gallery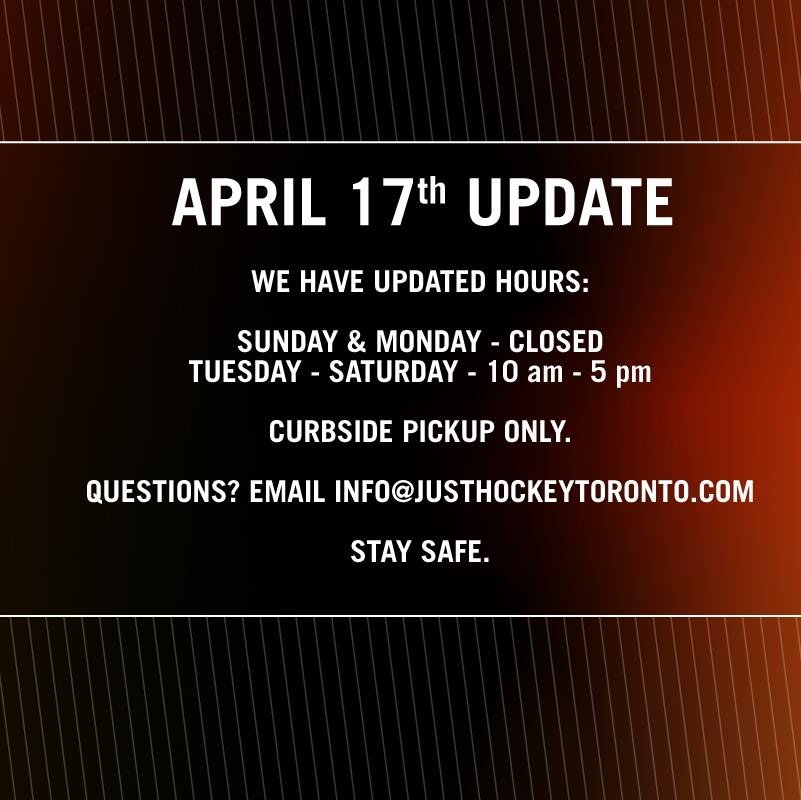 Sign Up for Source Nation Emails
Join Source Nation to get the latest news on product launches, Source Exclusive product lines, tips and tricks for parents and players, and more!